Fantasy Basketball Team Names – Compilation Of the Most Hilarious And Clever Fantasy NBA Teams
If you love NBA and the world of basketball in general, for sure you are quite experimenting with fantasy team and player's names. For sure you already come up with a hilarious list that can make you smile a bit every time you think about them. Well, you are not alone with that because me and other basketball fans out there already compiled a list as well of the funniest fantasy basketball team names that you won't ever forget.
So sit back, relax and don't eat popcorns while you read my list below. It's not a good fit since you might laugh a bit causing those popcorns to spill. Enjoy!
Fantasy Basketball Team Names – The Mid-2013 Version
Temporary Linsanity
Jeremy Lin (HOUSTON ROCKETS) inspired. Yeah, the name kinda fits where Jeremy Lin and his team ended or ranked this season. After making his LINSANITY marks at NEW YORK KNICKS, he was traded to HOUSTON ROCKETS and his career went cold a bit making the LINSANITY fever a bit temporary.
Diaw-rrhea
A mash-up of Boris Diaw (SAN ANTONIO SPURS) name. No further explanation needed about this right? 🙂
Metta World is Not Enough
Another good fit name where Metta World Peace (LOS ANGELES LAKERS) team ended. Los Angeles Lakers losing the Playoffs just really shows that Metta World is not enough, agree?
Noah Doubt
I got no doubt whatsoever on what Joakim Noah (CHICAGO BULLS) can do at the hard court, how about you? Having doubts or Noah doubt at all?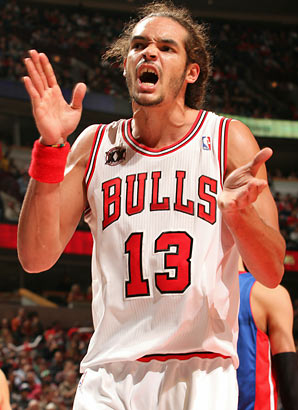 Power Grangers
Will Danny Granger (INDIANA PACERS) power up the Pacers once again? Will the trade talks and injuries affect the kind of power he is giving to his current team?
Bosh Spice
Chris Bosh (CHICAGO BULLS) is a monster on the court, period! But this fantasy name, Bosh Spice, made him a little bit soft.
Kawhi, Maybe
A Kawhi Leonard (SAN ANTONIO SPURS) inspired name. Maybe, Kawhi can bring back the SPURS in the championship once again, who knows!
Zach it Up
Zach Randolph (MEMPHIS GRIZZLIES) anyone? Can you take the big Z-bo out of town?
Well, what do you think? Not funny enough? Don't worry, you can still Google and search some more funny fantasy basketball names for fun and everlasting entertainment.